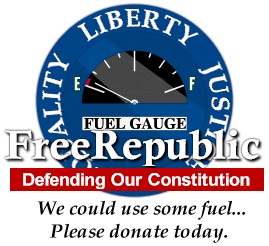 ---
Pennsylvania town saved by fracking fears Biden will kill its prosperity

New York Post ^

| April 10, 2021
| By Salena Zito

Posted on 04/11/2021 11:24:49 AM PDT by Hojczyk
Thirty years ago, Jason Capps was a young man with ambition, but when he looked around this town near Pittsburgh, where he grew up, all he saw were opportunities slipping away. The coal mines where his father worked were dying; the glass, steel and manufacturing industries were on their last legs.
In 1987, when Capps graduated from high school, the unemployment rate was at a staggering 12 percent.
"My ability to carve out a future here was limited at best, impossible at worst," he said. "So I left."
Capps, 51, became a chef and traveled the country honing his skills. But then an unexpected rebirth happened here in Western Pennsylvania with the discovery of the Marcellus Shale, an ancient rock bed that offers an abundant source of natural gas.
Eventually, Capps moved back to his hometown and, in 2006, he founded Bella Sera — a successful event space resembling a grand Tuscan villa — which he still owns and operates.
Deiuliis, 52, calls what happened here nothing short of a miracle. He is worried that climate justice forces will undo all this success — and hurt not just welders, tradesmen and pipefitters, but also the hospitality industry, school districts and community centers that have soared because of the region's increased tax base.
"As exciting as the past 15 years have been for the region, you get very concerned about what the future holds for Canonsburg and for Western Pennsylvania," said Deiuliis.
"Despite all these wonderful things that we're doing … decision-makers and elites are basically working night and day to deny you … your future. That is something that frankly should not be taken lightly," he said.

(Excerpt) Read more at nypost.com …
---
TOPICS: Crime/Corruption; Government
KEYWORDS:
---

Hey! FReepers!
Help Fill The Tank!
How About It? Huh?
It Ain't Askin' Too Much
Ya Know….


Donate by Credit Card
or PayPal
or mail to: Free Republic, LLC – PO Box 9771 – Fresno, CA 93794










---
To: Hojczyk
Tough s***
MSM-Democrats wanted omelet, and you're one of the eggs. Enjoy the suck.
2
posted on
04/11/2021 11:33:07 AM PDT
by
Steely Tom
([Voter Fraud] == [Civil War])
---
FreeRepublic.com is powered by software copyright 2000-2008 John Robinson