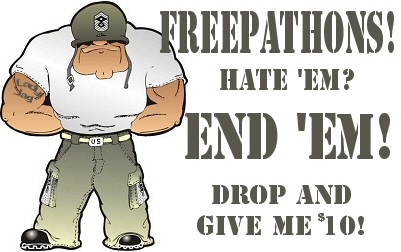 ---
Buttigieg Claims Racism Is 'Physically Built' Into U.S. Interstate System

The Daily wire ^

| 10 Apr 2021
| Jon Brown

Posted on 04/11/2021 4:23:44 PM PDT by Rummyfan
Secretary of Transportation Pete Buttigieg claimed in a recent interview that racism is "physically built" into parts of the U.S. highway system.
Responding to an allegation from theGrio White House correspondent April Ryan that the interstate system was "built on a racist system" meant "to keep certain groups in and certain groups out," Buttigieg agreed, saying, "Yeah, often this wasn't just an act of neglect. Often this was a conscious choice. There is racism physically built into some of our highways, and that's why the jobs plan has specifically committed to reconnect some of the communities that were divided by these dollars."
"Well, if you're in Washington, I'm told that the history of that highway is one that was built at the expense of communities of color in the D.C. area," Buttigieg continued, according theGrio. "There are stories, and I think Philadelphia and Pittsburgh [and] in New York, Robert Moses famously saw through the construction of a lot of highways."

(Excerpt) Read more at dailywire.com …
---
TOPICS: News/Current Events
KEYWORDS:
---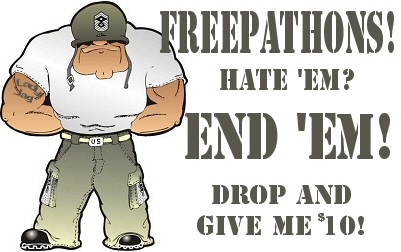 Donate by Credit Card
or PayPal
or mail to: Free Republic, LLC – PO Box 9771 – Fresno, CA 93794

---
Navigation:
use the links below to view more comments.
first
1-20
, 
21-24
next
last
---
Now roads, inanimate constructs used as a path of transportation, are racist.
I saw video of this butt-**** riding his bike to work last week. Yes, he gets his four SUV escort to within about half a mile of his office, then dismounts and rides his bike the last leg (escorted of course). What a jerk.


---
To: Rummyfan
2
posted on
04/11/2021 4:24:25 PM PDT
by
BenLurkin
(The above is not a statement of fact. It is either opinion, or satire. Or both.)
---
To: Rummyfan
The Stupid really say stupid things
---
To: Rummyfan
Oh, and he has also proposed the idea of a mileage tax.
4
posted on
04/11/2021 4:25:09 PM PDT
by
Rummyfan
(In any war between the civilized man and the savage, support the civilized man. Support Israel.d)
---
To: Rummyfan
"Pete Buttigieg", the White Privileged son of a Commie Prof.
---
To: Rummyfan
And people voted for this.
---
To: BenLurkin
Buttplug has his brain up his…..take a guess….
---
To: Rummyfan
Racial politics is America's cancer
---
To: Rummyfan
I have invented a device that removes racism from our infrastructure, maybe he could lease it,
---
To: Rummyfan
Another grievance of how the "man"made it unfair .
Im really tired of the endless complaining and demands for money.
10
posted on
04/11/2021 4:27:41 PM PDT
by
HereInTheHeartland
(Leave me alone, I have no incriminating evidence on the Clintons)
---
To: Rummyfan
Being a pandering fool does not absolve one of their White
Fragility.
ButtEdge2Edge proves the case.
---
To: Rummyfan
Between Clinton and Obama we had 16 years of Progressivism in the White House. Why was this not resolved? I don't recall it even being mentioned. It's almost like Pete is full of crap or something.
---
To: Rummyfan
Pete. Stop, and just listen to yourself.
Does your remark make any sense whatsoever?
No, Pete. No it does not. Who are you trying to impress?
---
To: Rummyfan
Obviously gotta get rid of all that Black asphalt
14
posted on
04/11/2021 4:30:10 PM PDT
by
faithhopecharity
("Politicians are not born, they are excreted." Marcus Tullius Cicero (106 to 43 BCE))
---
To: Rummyfan
The way he talks and acts, this guy has got to be smoking some dynamite s***-and at taxpayer expense, too…
15
posted on
04/11/2021 4:30:10 PM PDT
by
Texan5
("You've got to saddle up your boys, you've got to draw a hard line…")
---
To: Rummyfan
Buttigieg Claims Racism Is 'Physically Built' Into U.S. Interstate System
Opened up a box a corn flakes this morning, and sure enough, there was racism inside.
There was also racism hiding under my bed. It's everywhere.
Boo!


---
To: Rummyfan
I guess what he is trying to say is that some decisions on where to build highways was decided, at least in part, based on the demographics of where people lived.
But what are we supposed to do about it now? Spend hundreds of billions to tear them down? That money could actually do a lot of real good for real people. So I'd say their decision to waste all that money to blow up highways is equally racist. And, meanwhile, people living in those areas will lose access to highways and spend more time in traffic and breathing exhaust in the streets.
17
posted on
04/11/2021 4:31:06 PM PDT
by
monkeyshine
(live and let live is dead)
---
To: Rummyfan
18
posted on
04/11/2021 4:31:36 PM PDT
by
SuperLuminal
(Where is another Samuel Adams now that we desperately need him?)
---
To: big bad easter bunny
That's RACIST!!!!!!!!!!!!!!!!!!
---
To: Rummyfan
Enemies of the US must be laughing their heads off , they'll just wait and walk in and take the US when these fools brings it to it's knees
---
Navigation: use the links below to view more comments.

first
1-20
, 
21-24
next
last
---
---
FreeRepublic.com is powered by software copyright 2000-2008 John Robinson