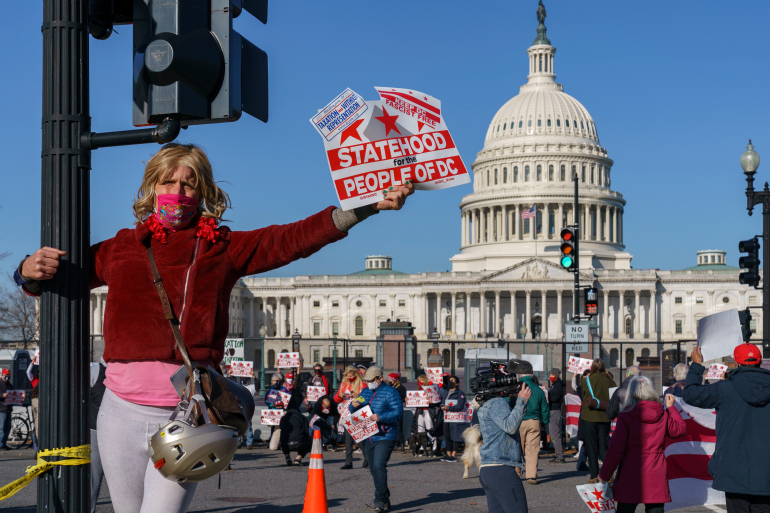 Today, the House Oversight Committee held a hearing on a proposal to make Washington, D.C. the 51st state of the union.
Introduced in the House by Democrat Del. Eleanor Holmes Norton of Washington, D.C. and in the Senate by Delaware Democrat Tom Carper in January, this "Washington, D.C. Admission Act" proposes the nation's capital to become the newest state.
With the Democrats in control of the House, Senate, and White House, the effort to give D.C. two senators and a proportionate amount of representatives is being heavily pushed by progressives such as D.C. Mayor Muriel Bowser.
In support of the bill, House Majority Leader Steny Hoyer, said it "would give D.C. residents voting representation in the House and two United States Senators, which is to say, they would be deemed to be equal to every other citizen."
Democrats have also deemed D.C. statehood a "racial justice" problem. Democratic Rep. Barbara Lee of California tweeted, "DC Statehood is a racial justice and voting rights issue."
DC statehood is a racial justice issue and a voting rights issue.

Standing with Rep. @EleanorNorton to demand #DCStatehoodNOW.

— Rep. Barbara Lee (@RepBarbaraLee) March 22, 2021
Republican Rep. James Comer of Kentucky argued against the bill: "D.C. statehood is a key part of the radical leftist agenda to reshape America, along with the Green New Deal, defunding the police and packing the U.S. Supreme Court."
D.C., which voted over 92 percent Democrat in the 2020 Presidential Election, would guarantee two additional Senate votes and numerous House seats for the Democrats if admitted as a State.
Thankfully for Republicans, the Democrats do not have the 60 required votes to end a filibuster, which may likely be the last line of defense.