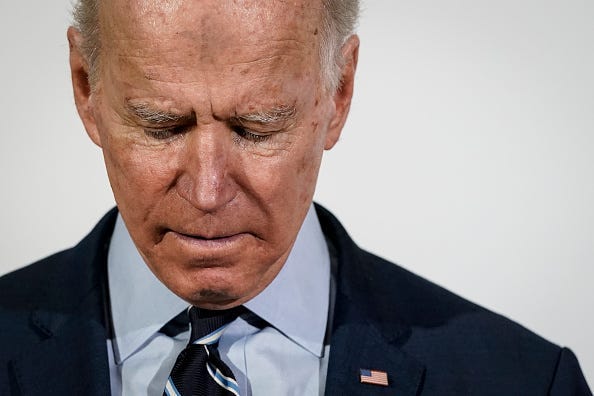 Thursday, March 25 marks President Joe Biden's first formal press conference since taking office on January 20. This 64 day gap is the longest of any modern president and is more than double the 27 day gap between President Trump's inauguration and first press conference.
White House Press Secretary Jen Psaki remarked, "he has done about 40 Q&As since he took office," though reporters have yet to see Biden in the setting of a formal conference.
Being the oldest President to take office at 78 years old along with self-admittance to being a "gaffe machine", there are questions as to why the Biden Administration has waited this long. RNC Chairwoman Ronna McDaniel questioned this in a tweet earlier this month: "Why is he so afraid of answering questions?"
It's been 42 days and Joe Biden still refuses to hold a press conference.

Why is he so afraid of answering questions?

— Ronna McDaniel (@GOPChairwoman) March 3, 2021
Biden also gained a reputation of being very absent from the campaign trail during the 2020 presidential election cycle, earning the nickname "Joe Hiden"" from former President Donald J. Trump.
"Questions of the President's possible decline are not confined strictly to his mental fitness, however, as he stumbled up the steps of Air Force One three times earlier this week.
Though the time for the conference is not certain yet, one thing is: Biden's mental fitness will be put to the test this Thursday.